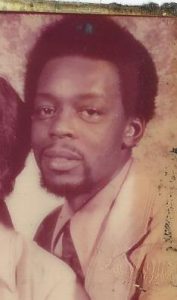 Carlie "Pee Wee" Bentley, age 77, of Three Rivers passed away on Friday, August 12, 2016 at his home. He was born in Gary, IN on April 2, 1939 the son of O.L. and Effie Mae( Bentley) Herring.
Carlie leaves to cherish his memories his one and only sister, Bessie Herring of Merriville, IN; loving children, Keith (Georgia)Bentley of Indianapolis, IN; Carla Bentley of Three Rivers; Sharon(Donald ) Carter of Chicago, IL; John Burns of Sturgis, MI; Darrell Lynch of Kalamazoo, MI; Yolanda(Marcus) Hamilton of Chicago, IL; Charles (Kimberly) Hagan of Three Rivers, MI; Natalie (Mack) Henry of South Bend, IN.
A memorial service will be held at 11:00 a.m. on Friday, August 26, 2016 at Hohner Funeral Home. Interment of cremains will be held following services at 1:00 p.m. at Fort Custer National Cemetery.
A repass will be held following graveside services at George W. Carver Center, 436 Jefferson St, Three Rivers.
Online condolences may be left for the family at www.hohnerfh.com.