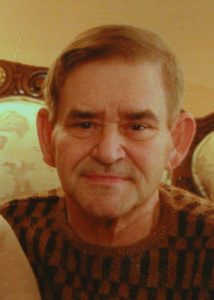 Jack Richard Troyer, age 67, of Three Rivers, formerly of Mishawaka, IN., passed away peacefully on Saturday, September 3, 2016 at his home. He was born on July 19, 1949 in South Bend, IN., the son of the late Jimmiedale and Mary Jane (Riley) Troyer.
Jack was united in marriage to the love of his life Mrs. Mary Alice Carlton, on June of 1970. Together they spent many happy years in Mishawaka before moving to Three Rivers in 1989. Jack was employed as a service manager for many years.
Jack was an avid race car fan. He belonged to the Michiana Vintage Race Club. He loved trains and Christmas Holiday's with his family.
He was preceded in death by his parents, and one sister, Joann Troyer.
He leaves to cherish his loving memory, his wife of 46 years, Mary (Carlton) Troyer; two children, Shelli (Jerry) Burks, of Cassopolis, MI., and David (Amanda) Troyer, of Jackson, MI.; step mother, Betty Troyer; two brothers, Jim (Angie) Troyer, of Mishawaka, IN., and Jon (Donna) Troyer, of Elkhart, In.; one sister, Janet "Sue" (Bill) Mason, of Mishawaka, IN.; five grandchildren, D.J., Cole, and Emma Troyer, and Ryli, and Tori Burks .
A celebration of Jack's life will be held by family and friends at a later date. Memorials may be donated to the American Diabetes Association. Envelopes available and may be sent to Hohner Funeral Home in care of Jack's arrangements. Online condolences may be left at ww.hohnerfh.com