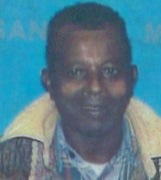 Mr. Willie Fred Crump, age 72, of Three Rivers, passed away on Wednesday, Sept. 14th, 2016 at the Heartland Nursing Home. He was born on August 24, 1944 in Hazelehurst, MS., the son of the late C.J. Joina and Rosie May Crump.
"Smiling Willie" has been a long time resident of Three Rivers. He was employed at Sturgis Metal and Steel before starting his lawn care business which he has done for many years. Willie was in a life altering car accident and fought through many tough situations throughout his life continuing to keep his great smile and positive attitude.
He was preceded in death by his mother, Rosie May Ramsey, niece, Rosalyn Crump, sister, Jessie Mae Marshall, two brothers, Robert E. Ramsey and Benny Ramsey Jr.
He leaves to cherish his loving memory, three daughters, JoAnn Crump, and her children, Erika, Wesley, Glenda, and Christopher, Juanita (Winston)Crump- Baker, and her children, Anthony, DeMario, Rashawnda (Lamonte Moore-Dick), Devon and Domonick Scott, and Julie (Lonnie) Wright, and their son, Lonnie Jr. ; two sons, Willie A. Crump and James (Christina) Crump and their children, Amanda and Destanee; one sister, Rosie M. Taylor, and her son Billie Cunningham; one brother, Don L. Crump; several nieces, nephews, and special friend, Sherry Taylor.
The family will receive friends from 11:00 a.m. until time of services at 12:00 noon on Saturday, September 24, 2016 at the Hohner Funeral Home with Pastor Tony Bennett and Devin Scott officiating.
Memorials may be donated to the New Jerusalem Baptist Church. Envelopes available at the funeral home.
Online condolences may be left for the family at www.hohnerfh.com.