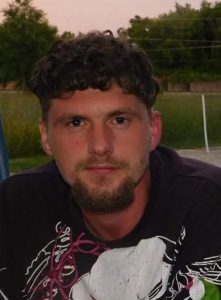 Matthew Daniel Sheldon, age 28, of Three Rivers, passed away on Monday, Oct. 3rd, 2016 at his home. He was born in Allegan, MI. on April 26, 1988 the son of Hope (Kirby) McIntosh and Harold Sheldon.
Matt graduated from Three Rivers High School and was employed as a welder/laborer for several companies here and recently in the Kentucky area.
He was preceded in death by his grandparents, Norma and Hillard Kirby. He leaves to cherish his loving memory his mother and step-father, Hope (Michael) McIntosh, of Three Rivers; sister, Holly Sheldon; brothers, Dylan Sheldon and Kevin McIntosh, all of Three Rivers; father-figure, Barry Burlington and half-siblings, Nicholas and Nicole Sheldon.
A memorial service will be held 11:00 a.m. on Saturday, Oct. 8th, 2016 at the Hohner Funeral Home with Pastor Jerry Solis officiating.
Memorials may be donated to the family of Matthew Sheldon c/o Hope McIntosh. Envelopes available at the funeral home. Online condolences may be left at www.hohnerfh.com.