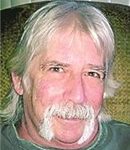 David William Sprister, age 64, a lifelong resident of Sturgis, passed away Thursday, Nov. 10, 2016, at Bronson Methodist Hospital in Kalamazoo.
He was born July 18, 1952, in Sturgis, a son of the late William David and Marlene Lou (Kisseberth) Sprister.
David was a graduate of Sturgis High School with the class of 1970. After high school, he was employed by several local grocery stores, including Garden City, Bi-Lo and Miller's Grocery, all in Sturgis, and was owner of Fish Lake Grocery Store for many years. He then worked at Multiplex for more than 20 years.
On July 18, 1997, he married Kay Fager, at Omena Lake.
He was a member of Sons of Neuman-Wenzel American Legion Post #73 and Michiana Pool League. He enjoyed playing pool, fishing, hunting and was an avid Detroit Lions fan. He also enjoyed building and firing two canons that he built from scratch and time spent with his grandchildren, whom he loved very much.
Surviving are his wife, Kay; children Brandon (Mandy) Sprister of Charlotte, Eric David (Mandy) Sprister of Alexandria, Ind. Russel (Eve) Hicks of Centreville and Rachel (Christopher) Zickafoose of Colon; 14 grandchildren; two sisters, Jean (James) Jackson of Lubbock, Texas, and Sue Phillips of Sturgis; and several nieces and nephews.
He was preceded in death by his parents; and a brother-in-law, Kenneth Phillips.
According to his wishes, cremation has taken place. The family will receive friends and relatives, for a time of sharing and remembering the life of David William Sprister from 2-4 p.m. Sunday, Nov. 13, 2016, at American Legion Post #73, 500 W. Chicago Road, Sturgis.
Memorial donations may be directed to the family. Envelopes are available at Hackman Family Funeral Homes of Sturgis, which has been entrusted with the arrangements.
His obituary is also at www.hackmanfamilyfuneralhome.com, where personal messages of support may be left for the family.