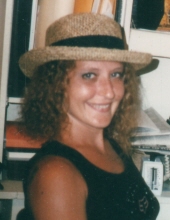 Tiffany Anne Huffman, age 41, of Topeka, Indiana was found April 8, 2018 in the Stroh area after missing since July of 2012.
She was born on November 12, 1970 in Michigan City, IN to Richard Y. Goff and Connie (Bottorff) McKee.
Tiffany was a 1989 graduate of Elston High School Michigan City, IN and a homemaker.
She is survived by her mother, Connie McKee of Toledo, OH, daughter, Treva Huffman of Kimmell, IN, two sons, Austin Huffman of LaGrange, IN and Travis Huffman of Wolcottville, IN, two granddaughters, Akira King and Athena Castetter, a sister, Heather Goff of Avondale, AZ.
She was preceded in death by her father, Richard Goff.
A memorial service will be held at 2pm, on Saturday, June 30, 2018 at the Frurip-May Funeral Home, 309 West Michigan St. LaGrange, IN 46761.
The Pastor Harold Gingerich will officiate the services.
In lieu of flowers, donations can be made to Connie McKee's PayPal account bocasconnie@yahoo.com.