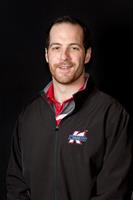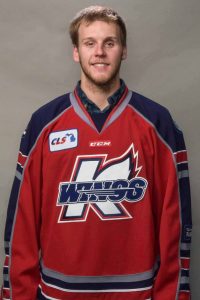 Justin Taylor will be back with the Kalamazoo Wings when they kick off their 45th season of hockey this fall.
Taylor, 29, came back from a possible career-ending injury last season to post a career-high in goals scored with 35.  Taylor was also named as the K-Wings MVP last season.
During a playoff game against the Toledo Walleye in 2017, a shot by teammate Kyle Bushee deflected off a stick, hitting Taylor in the eye.
Taylor had to have three plates inserted into his face and was told he was legally blind.
Luckily for Taylor, his eyesight returned, as did his ability to drive and play hockey.
This will be Taylor's ninth season of professional hockey and ninth season with the K-Wings.  Among his accomplishments as a K-Wing, Taylor is third in K-Wings history in games played, just 10 shy of second place and fourth in goals scored, just nine away from third.
The K-Wings have acquired forward Ryan Penny from the Reading Royals which completes a trade that the two teams made back in March when the K-Wings sent defenseman Charlie Vasaturo to the Royals for future considerations.  Penny, 23, scored 16 goals and 16 assists in 53 games last season with the Royals
"He doesn't take shifts off," K-Wings head coach Nick Bootland said in a press release. "He plays a 200-foot game and is responsible in all areas of the ice. He's proven that he can produce points in this league."
In other player news, forwards Josh Pitt and Lane Scheidl have signed to play overseas this upcoming season.  Pitt, who will be playing for the Sheffield Steelers in England, scored 31 goals and had 26 assists in 64 games last season for the K-Wings.  Scheidl, who played four seasons with the K-Wings had 18 goals and 19 assists in 56 games. Scheidl has joined the HK Nitra in Slovakia. Forward Brendan Bradley signed a contract with the AHL Utica Comets for the upcoming season.  Bradley appeared in all 72 games for the K-Wings last season scoring 16 goals and adding 33 assists. There is a chance that Bradley could make an appearance in Kalamazoo as the K-Wings are the affiliates of the Comets.
The K-Wings are looking to fill a position off the ice as it was announced yesterday the Joe Roberts, the current broadcaster, was named as broadcaster for the Utica Comets of the American Hockey League.
Roberts, who has been the K-Wings man behind the mic for the past three seasons, was recently awarded with the Media Relations Award of Excellence as the ECHL Summer Meetings and was a finalist for the ECHL Broadcaster of the Year.
"I am so grateful to the Kalamazoo Wings for all they provided in my professional development," Roberts said in a press release. "I will always value my time with the organization and with those whom I was able to work alongside. I'm very excited for the upcoming journey, but I will miss the people of this community very much."
By: Mark C. McGlothlen